Life is truly a ride. We're all strapped in, and no one can stop it. As you make your way from youth to adulthood to maturity, sometimes you put your arms up and scream; sometimes you just hang onto the bar in front of you. But the ride is the thing. I think the most you can hope for at the end of life is that your hair is messed up, you're out of breath, and you didn't throw up.".................... Jerry Seinfeld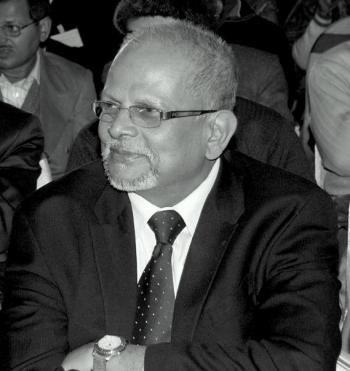 If you honour time....time will honour you ......
Dr. Ashok Kumar Ghosh is Chairman of SEAC,Bihar,Member of Bihar State Pollution Control Board and Member of Regional Empowered Committee (REC),MoEF & CC,GoI.He is also working as Professor and Head of Research Wing at Mahavir Cancer Institute and Research Centre, Patna.The main area of his research is ground water quality and quantity.Dr.Ghosh is currently working on International Project DELTAP supported by NWO Wotro of The Netherlands and Project INNOWATER supported by DST,Government of India.
http://www.mahavircancersansthan.com/curriculumResearchactivity.html